Seminar on Important Direct Tax Provisions of the Finance Act 2023
The Finance Bill, 2023 (introduced on February 01, 2023) has received presidential assent and accordingly Finance Act, 2023 is applicable from financial year 2023–24. The bill was introduced in the LokSabha on 24 March 2023, wherein new amendments were made, and some proposed amendments were modified. The Bill has been passed with more than 60 changes in the Finance Bill introduced on February 01, 2023.
Time – 5:30 p.m. to 7:30 p.m.
Hybrid Mode
Speakers :
CA Pradip Kapasi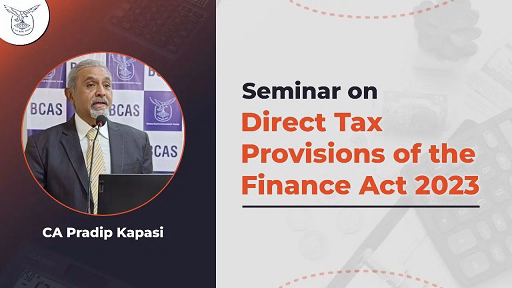 Event Gallery